Light up, chooms!
Night City shines bright on the new illuminated Cyberpunk 2077 wall art by Displate. Catch a preem view of Corpo Plaza highlighted by the ultra-thin OLED panels of the limited Displate Lumino, available for the next 3 months only!
Officially licensed by CD PROJEKT RED, this exclusive Cyberpunk 2077 artwork marks the first entry in the brand-new collectible series by Displate. This time, the creators of magnet-mounted metal posters present Displate Lumino – a cutting-edge wall art technology using selective motion highlights and multilayered print enhancements, all packed in a unique, wireless design.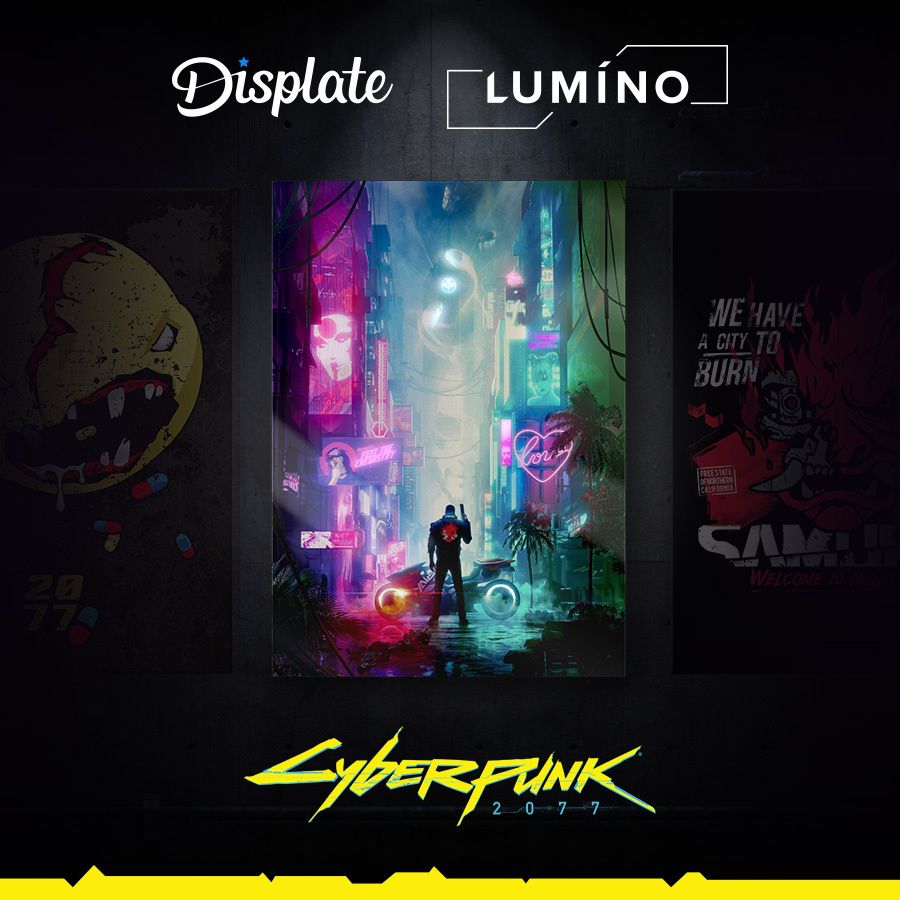 Head out to Displate's website to grab this stunning piece of chrome for your wall and watch out for new limited-time Lumino artworks releasing every two weeks.