There's so much to do in Night City — car races, boxing tournaments, shooting range, contracts from various gangs… but before all that, let's take a selfie!
We're presenting the official Cyberpunk 2077 Photo Mode Contest "Shutterpunk 2077". All you have to do to participate is take a screenshot using the in-game photo mode and post it on Twitter with hashtag #Shutterpunk2077. You can submit one screenshot in each category:
Portrait — focusing on V or any other character from the game;
Action — showing off dynamic moments of the game such as fights, jumps, car chases, etc; 
Sights — taking in the best views from the game and architecture of Night City.
Make sure to indicate in the Tweet which category your screenshot represents. To be eligible, DO NOT use any frames or stickers available in the photo mode and DO NOT edit your screenshot further with any graphic editors (yes, even MS Paint). 
Take your time, we're waiting for your submissions until 11:59 PM CET on Sunday, January 31st 2021. The best submissions will be rewarded with awesome prizes provided by our partners, including gaming laptops from Alienware, gaming chairs from Secret Lab, peripherals from Razer and metal posters from Displate.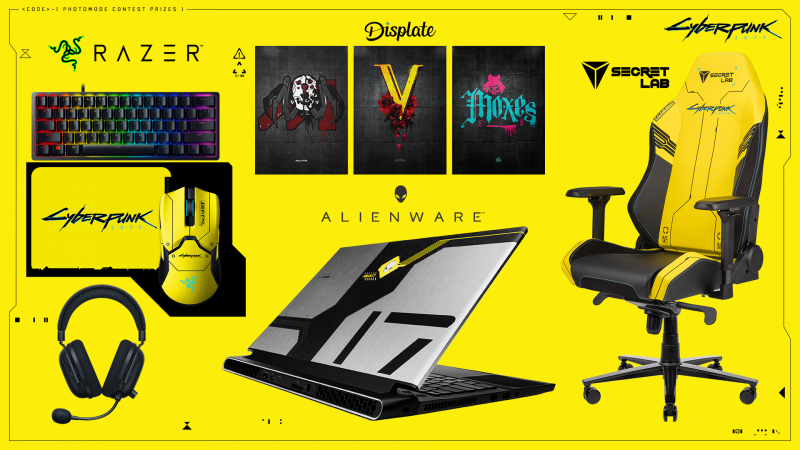 The complete set of rules and regulations for the contest is available here. 
See the photo mode in action and give it a try yourself! Good luck!