Dive into the world of Cyberpunk 2077 in true netrunner style with a chair directly from Secretlab!
The Secretlab Cyberpunk 2077 Edition is inspired by visual cues from the game as well as V's personal style. Every aspect of the chair brings to life a unique element of Cyberpunk 2077. Stunning, neon yellow, featuring bright turquoise stitching along the edges, offers a subtle-yet-brilliant contrast with electrical traces running down the backrest. On one side, it evokes a future of high technology and mechanization, and on the other — the flaming logo of legendary chrome rock band Samurai brings the fiery, rebellious energy of the dark future to the surface!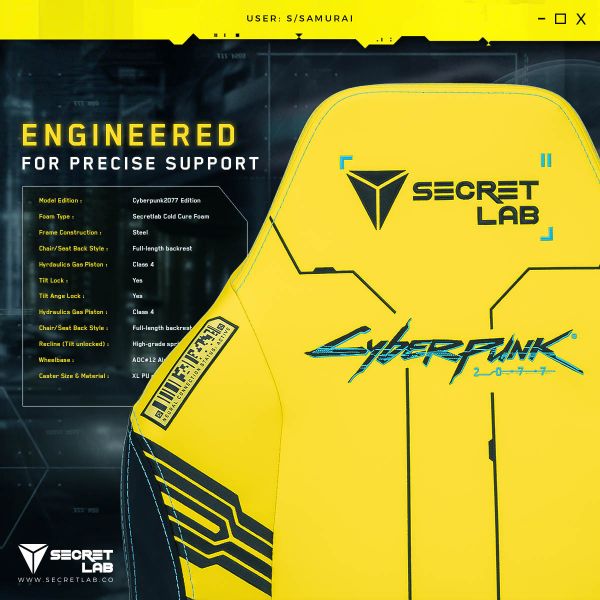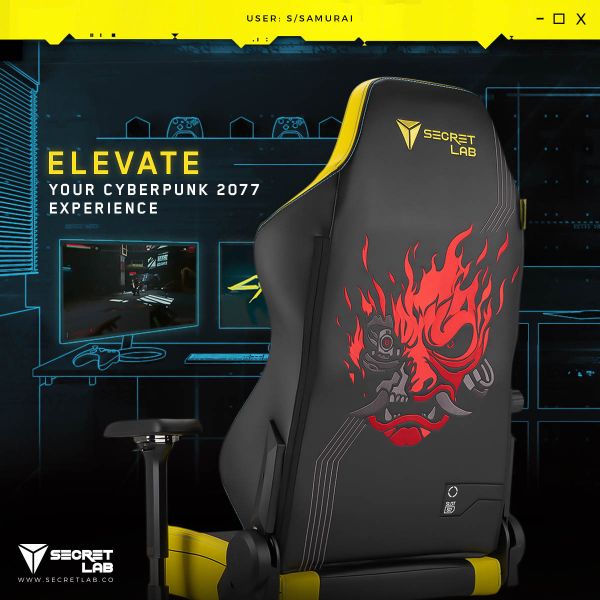 It is now available to buy in two models: The Secretlab OMEGA and Secretlab TITAN, with limited quantities at launch!
Pick your seat at: https://secretlab.co/cyberpunk2077!